I am slacking bigtime the past couple days. I meant to do a second not-so-serious post yesterday, but got busy at work and never had the chance to do it.
A couple fun things:
Today is Wednesday Walkabout! Click below to linkup!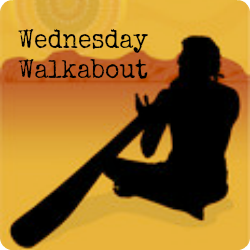 Second, S and I are leaving in 8 days to go here ---->
At least that's what I HOPE it looks like!! My mom and dad bought a house in Port St. Lucie, FL a few months ago and we are going down for our first family vacay there (sans my brother). I am pretty bummed because my brother, Kyle, was supposed to fly down and visit us here in Charleston for a few days then drive down with us to FL, but he had some unexpected car expenses and isn't going to be able to make the trip :( Hopefully he'll come visit soon!
Hope yall had a happy hump day! Two more days until the weekend yayy!