Happy Halloween, Happy Hump Day, and Happy Wednesday Walkabout!
If you are stopping by for the walkabout, don't forget to say hi! :)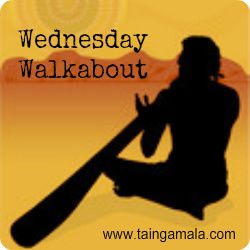 I may come across cheerful today, but I can assure you this little guy is keeping us up quite a bit at night.
I love him, but he literally bounces off the walls all evening long. It doesn't seem to matter how much I exercise this little guy when I get home, he just wants to play and play and play. I'm exhausted!
Anyone have any tips for keeping these little pups entertained?