My mom loves getting me cookbooks for Christmas because she knows how much I love to cook and bake. I was on a huge Rachel Ray kick a few years ago and she bought me like five of her cookbooks lol, too bad I hardly ever open those anymore. More recently though she bought me a Southern Living cookbook and over the weekend, as I was planning our meals for the week, I decided to break it out and see if there was anything in there that sounded good for dinner.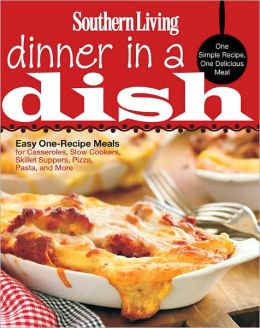 I came across the recipe below and since S and I LOVE Indian food, this curry dish sounded right up our alley :)
Curried Rice & Shrimp
Ingredients:
2 Tbsp olive oil
1 large onion
2 carrots, peeled and chopped
2 large russet potatoes (I used 6 small golden potatoes, skin-on)
2 1/2 cups chicken broth
2 cloves garlic,chopped
2 tsp curry powder
1 cup long-grain white rice, uncooked
(I used basmati brown rice that I found at Trader Joe's)
kosher salt and black pepper
1 lb peeled and deveined medium shrimp
1/2 fresh basil
Directions:
1. Heat the oil in a large skillet over medium heat. Add the onion, carrots, and potato and cook until they start to soften, about 6-8 minutes. If vegetables start to stick, splash a little chicken broth in the pan.
2. Add the garlic and curry powder and cook, stirring, until fragrant, about 2 minutes.
3. Add the rice, 2 1/2 cups chicken broth, and 1/2 tsp each salt and pepper and bring to a boil. reduce heat and simmer, covered, for 15 minutes.
4. Season the shrimp with 1/2 tsp salt and 1/4 pepper. Nestle them in the partially cooked rice. Cover and cook until the shrimp are opaque throughout and rice is tender, about 4-5 minutes. Fold in the basil.
5. Enjoy!
S LOVED this recipe and even though it made 4 servings, there wasn't much left by the time he was done eating. If you like curry, this is a great, slightly healthier, dish to turn to.
Also, don't forget to link up tomorrow for Fitness Friday and 50 in 30!
Related Posts: