Happy Fourth of July! I hope you all have a wonderful and safe day celebrating our country's freedom and independence as well as spending time with family and friends. Get out there and see some fireworks, too! I know that there are lots to see around Charleston.
Speaking of Charleston, Laura from
Simply Lowcountry
is guest posting for me today and she has a super awesome post for you about our great city.
---------------
Hi y'all!
I'm Laura from
Simply Lowcountry
.
I was so excited when Kelly asked me to do a guest post here on her blog!
With no specific topic for me to write about,
I thought I'd introduce you to my little corner of the world that I call home.
Charleston, SC
Recently voted by Conde Nast as the Number 1 Travel Destination in the World,
it's not surprising why so many people choose to call this city home.
Or, at least come to vacation.
The people, the events, the history, our beaches...
these are the things that come together to make Charleston such a wonderful destination.
The Food
Charleston is any foodie's dream.
Our streets are lined with amazing restaurants,
the seafood is fresh,
and there is a lot of variety.
Husk was recently named one of the top Up and Coming Restaurant in the US,
and Grill 225 is an award winning steakhouse.
But, if you find yourself in the city,
make sure to visit 82 Queen, Poogan's Porch and High Cotton.
The Scenery
It shouldn't come as a surprise that Charleston is gorgeous.
The city is full of history,
and we even still have traditional cobble stone streets.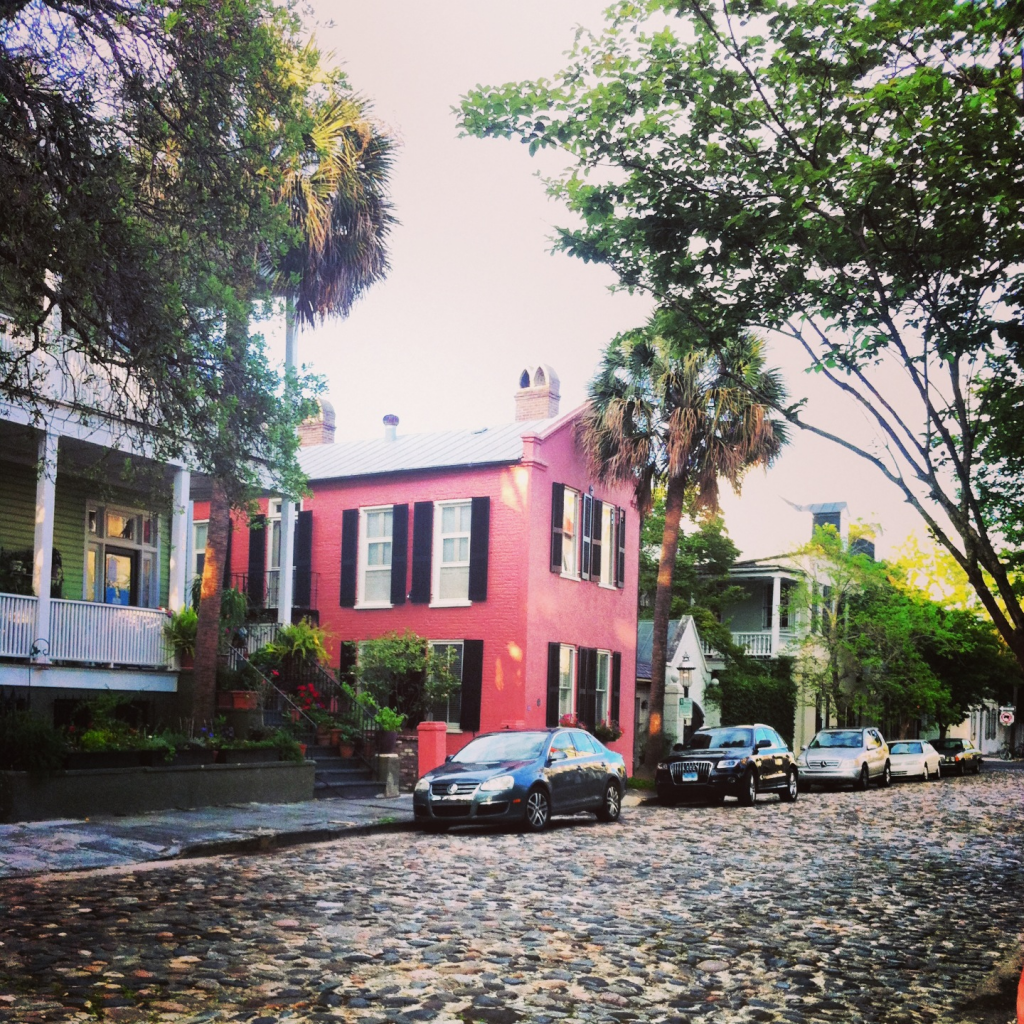 Charleston is also commonly referred to as the Holy City.
And, there is no surprise why.
The amount of churches in the city are abundant.
I don't think you can look any direction downtown and not see a church.
The People
I think that video pretty much sums it up, don't you?
The people are about as friendly as they come.
After all, we are known for our hospitality.
xo